Up Times
by Bryley · June 2023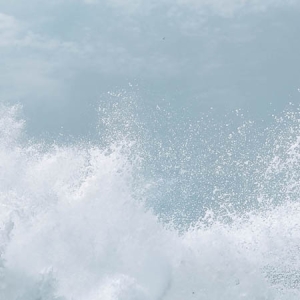 How Do You Turn an Ocean Liner?
Years ago a consultant told me that to shift a business' paradigm was like trying to turn an ocean liner. Seems about right.
Bryley was started in 1987. Over that time we've had to continually think and rethink what's working and what's no longer serving our clients. And from the process of assessing and reassessing we've evolved. For example we went from designing and installing networks to being companies' outsourced IT departments – the skills and tasks involved to successfully fulfill each of these roles is different. So we've adjusted staff and shifted our expertise. This kind of thing is never easy.
That's why when you're considering Bryley as your IT provider, we make it a point to look out for the obstacles you'll be facing in making the shift from how you're currently doing things … [6 min. read]
How About That HQ?
Are you familiar with TARDIS, Dr Who's time-travel machine? It looks unassuming, but inside …
I was interviewing Client Experience Specialist / Marketing Coordinator Courtney Leonard and she told me about her education in interior design. Even though she admits her knowledge is limited, she retains a lot of enthusiasm for the field, so I had to ask her about the Bryley building. Here's what Courtney had to say about this … [3 min. read]
Business Continuity Mixtape –
Bryley-curated stories from around the internet:
Keepin it real — Edward Tian a Princeton student wrote gptzero.me to detect content generated by AI like ChatGPT and Bard. And it does alright. I suggest you substitute any names in the text that you're questioning for a generic substitute (like replace "the employee" if the text shows somebody's name) … [5 min. read] npr.org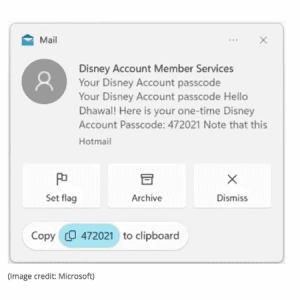 It's the little things — Microsoft Windows 11, May 2023 update (aka Moment 3) has a nifty feature to make MFA (multi-factor authentication) easier to deal with. Install the update and Windows 11 will now be able to tell when you receive an emailed security code. It will display a notification that gives you the option of copying the code to the Windows clipboard, so MFA's a bit quicker … [7 min. read] windowscentral.com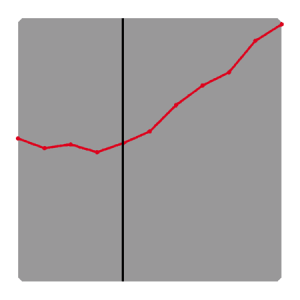 Technology and anxiety at work – NYU-Stern School of Business professor Jon Haidt launched a research project that compares the 2000's rise of smartphones and social media to the Tower of Babel. We seemed to rise to a peak with promises of connectedness … and suddenly no one can communicate with anyone else. And he calls the anxious students he's observed over the recent years society's "canaries in a coal mine" – Haidt points to 2012 as the point of a dramatic upturn in Gen Z angst.
At Clark University where he has a similar vantage point, Professor Jeffrey Arnett is producing research that shows just how anxiety-producing the world has been for young people given disruptive Covid lockdowns and now career-rattling AI.
In Fortune Magazine, Arnett points out the similarities of Gen X (who also pursued careers based on their interests [a rarity at the time] and experienced economic seismic shifts) and Gen Z. And so calls for compassion for the younger workers from the older middle managers.
Jonathan Haidt's research on the subject is here … [5 min. read] jonathanhaidt.substack.com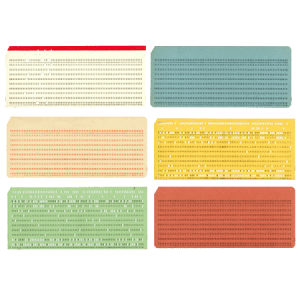 Should I stay or should I go now? – Just like streaming services got us in on the cheap and are boosting prices, public cloud providers are raising their rates, Amazon's AWS cloud servers increased prices 23% in 2022 – though AWS is still less than Microsoft Azure's prices. So the question becomes again on-premises data center or cloud server?
Of course the answer isn't easy. And every industry and business are different (Bryley can help you weigh the costs of cloud, data center or a hybrid-cloud situation). From a security point-of-view when we were all on-premises, there were no ransomware attacks. But all that off to one side, according to the Register, it's not just the cloud, datacenters are getting more expensive too … [5 min. read] theregister.com
Note: The Mixtape section is Bryley's curated list of external stories. Bryley does not take credit for the content of these stories, nor does it endorse or imply an affiliation with the authors or publications in which they appear.
Monthly Help for Your Business' Continuity
Up Times by Bryley arrives monthly in your email box. It's a New England-based resource, in continuous publication since 2000.
Subscribe free, below. Unsubscribe any time via the link at the bottom of each newsletter.
And be assured: in more than twenty years, Bryley's subscriber list has not been shared with any third-party and will not be in the future. Bryley's Privacy Policy can be found here.
Sign up for our newsletter to have tech news and tips delivered monthly via email