Bryley Information & Tips · January 2022
Email Compromise Is Insidious and Costly
Request
Follow-up
Urgent
Important
These are the top Email Subject lines in Business Email Compromise attacks, the costliest cyberattacks. There were 19,369 reported incidents at a loss of $1.8 billion in 2020, the most recent published data from the FBI.
A typical Business Email Compromise attack is the result of a credential breach. With stolen email credentials a crook poses as an established vendor, and uses this trusted position to ply company data or funds from you or a colleague … [4 min. read]
The Elements of Client Services
"Eliminates dangerous, repetitive, boring tasks" -Elon Musk on his new robot
The purpose of technology is to meet people's needs.
I received a degree in English from the University of Connecticut. I wanted to be a journalist, so I pursued a master's degree and during that time I got a job in a library. The problem was, even as I was in that world of books and newspapers, I was watching that world completely change … [5 min. read]
Mixtape
Bryley-curated stories from around the internet: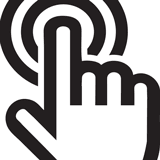 CES featured the metaverse for business: "We have scientists doing real work in laboratories with beakers and chemicals and their ability to do their work and free up their hands is very valuable, … the metaverse for me triggers an avalanche of thoughts [about the] sort of technology that lies at the intersection of human physical interaction and what could be done with digital innovation," said Paul von Autenried of Bristol-Myers Squibb. He described simulating what could be challenging in real life.
This is among the applications of an increased development of and immersion in virtual reality. The metaverse may also provide opportunities to optimize hybrid work by better virtual interactions. The CES exhibition in Las Vegas (though many vendors opted to participate virtually due to COVID) showed a number of augmented and virtual reality business applications … wsj.com (paywall)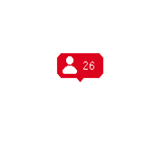 A former Google Design Ethicist (and magician) writes about how technology design can rob us of our ability to choose.
Awareness about the gambling-like hold of recency and search-engine- and other tech-delivered choices has implications for how each of us does our jobs … and lives our lives …" medium.com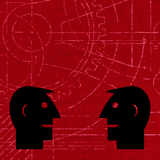 Microsoft Teams' full-functionality is coming to Virtual Machines: Because so many organizations are embracing (resigning themselves to?) the hybrid-work model with employees sometimes at their homes, sometimes at the office, streamed meetings and virtual presentations will continue to play a part in work.
It's also common for companies to use virtual desktops to secure remote work. But Microsoft Teams running in a virtual machine has not yet had access to the full breadth of functionality, including give and take controls. That situation looks about to be remedied … techradar.com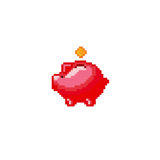 A helpful list of digital assets you may hold that should be considered before it's urgent. "Given how broad our digital footprints are, it's increasingly important for people to provide passwords and other account information to their heirs, advisors, or estate lawyers …" barrons.com
Note: The Mixtape section is Bryley's curated list of external stories. Bryley does not take credit for the content of these stories, nor does it endorse or imply an affiliation with the authors or publications in which they appear.
Monthly Help for Your Business' Continuity
Bryley Information & Tips newsletter arrives monthly in your email box. It's a New England-based resource, in continuous publication since 2000.
Subscribe free, below. Unsubscribe any time via the link at the bottom of each newsletter.
And be assured: in more than twenty years, Bryley's subscriber list has not been shared with any third-party and will not be in the future. Bryley's Privacy Policy can be found here.
Sign up for our newsletter to have tech news and tips delivered monthly via email