Up Times
by Bryley · March 2022
In Recognition of His Expanded Role, Frank Walek Promoted
Frank Walek runs all the backups for every Bryley client. Changes at Bryley, including a retirement, created a new opportunity for Frank: the timing coincided with Bryley's broader deployment of new backup technology. Frank said, "that was exciting. I got to take on and really oversee the backup project, including the transition from older technology."
And then I had to deploy thirty more appliances
"I was given a good introduction to Bryley's new backup system before the retirement of one of Bryley's prime movers behind the implementation," Frank said. "And then I had to deploy thirty more appliances. And this led to several high-level meetings with engineers to go over 'how do we set-up the client appliance to replicate the data over to Bryley's Private Cloud so we have that 3-2-1 we always talk about?,' 'how do we deploy the appliances?' And just the doing … getting the appliances out, running the backups and monitoring …"
Is Windows 11 Done Yet?
Maintaining your business operations without disruptions is Bryley's reason-to-be. That's why Bryley recommends that managers not be swayed by inducements to free upgrades and any pressure to use the latest tech. Because while this period of a free OS may be appealing, Windows 11's main reason-to-be, in the words of Microsoft CEO Sataya Nadella, is as a single,"open platform" that behaves consistently, no matter the device. It integrates styling and an interface-approach from the iPhone and Android.
But that means things are different and moved around and not necessarily in the interest of productivity … [4 min. read]
Business Continuity Mixtape
Bryley-curated stories from around the internet: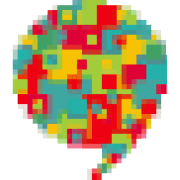 A goal for International Women's Day is to take the time to encourage the diversity of the workforce – particularly in the tech sector. IT is still a new career-field, full of potential. Alexandra Knight of the UK's Amey Consulting writes that IT doesn't just need people who are strongest in math and writing code. (Consider Bryley's own, Anna D.) We have an opportunity to make a stronger future as we integrate diverse perspectives … internationalwomensday.com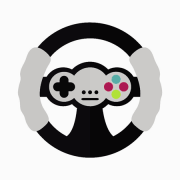 Turning to tech to find low gas prices? Don't forget about the market value of your and your employees' location data, and not only for advertising. One popular money-saving app is tied to an insurance company – give the app permission to look for cheap gas nearby, and you can be monitored while you're driving – which can affect rates … nytimes.com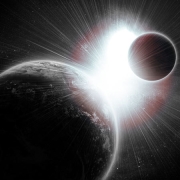 March 31st is World Backup Day! And Preston de Guise product manager at Bryley partner Dell is having not a bit of it … "we should be past the need to encourage people to backup. This is not a conversation we should continue to need. Yes, we need to converse about how you backup or where you backup, but … I'm tired of having that discussion about whether you need to backup …" Preach it, Preston! nsrd.info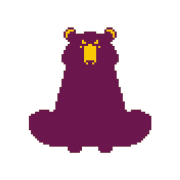 "Of course we are patriots," replied a member of the ransomware-group Conti. Leaked internal communications offer confirmation that a lot of the US-business-and-infrastructure-ransomware-targeting happens because of a cozy arrangement with the Kremlin … wired.com
Note: The Mixtape section is Bryley's curated list of external stories. Bryley does not take credit for the content of these stories, nor does it endorse or imply an affiliation with the authors or publications in which they appear.
Monthly Help for Your Business' Continuity
Up Times by Bryley arrives monthly in your email box. It's a New England-based resource, in continuous publication since 2000.
Subscribe free, below. Unsubscribe any time via the link at the bottom of each newsletter.
And be assured: in more than twenty years, Bryley's subscriber list has not been shared with any third-party and will not be in the future. Bryley's Privacy Policy can be found here.
Sign up for our newsletter to have tech news and tips delivered monthly via email