hey!

i forgot the login

can u help?

– a typical phishing hook that requests company data, and shows up in an

email or a text. There are sometimes similar phone calls.
Compromised passwords are responsible for over sixty percent of hacking-related breaches1 – passwords are not enough to safeguard your business systems and data.
Bryley Multifactor Authentication makes your employees confirm their identity in more than one way (e.g. via both email and an authenticator app on a phone) to slash the dangers of exploited passwords. Microsoft reports that implementing MFA blocks 99.9% of hacks to its users' accounts.2
And the Bryley MFA software can be configured to only require MFA once per day to lessen any second-factor log-in bother. Bryley's MFA tool is adaptable to help your admins achieve the right balance of security and efficiency.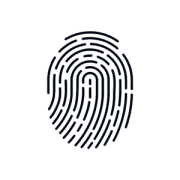 SSO & AD
Bryley MFA also has an integrated Single Sign-On (SSO) feature that empowers users with the ability to securely grant them the access they need with a single login using one set of multifactor credentials.
Bryley's MFA solution can integrate with on-premises AD and Azure AD to actively sync users and groups. And Bryley MFA tool's policies let you restrict access to critical systems to just the subset of users you specify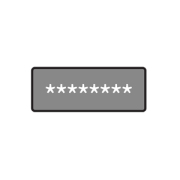 MFA Cuts Off Significant Points of Attack
Employee credentials exposed
Even "strong" passwords3 are susceptible to capture and being exposed on the Dark Web.
Log-ins phished
MFA can thwart momentary lapses in judgment by its layered security strategy.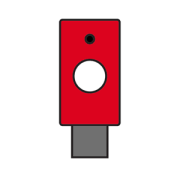 Bryley Multifactor Authentication can help you defeat these security risks of password-only security. As Bryley President Garin Livingstone said, "my top-tier advice for absolutely everyone: enable [MFA] … that's going to help cut off so much of the attack surface."
Bryley can help your organization and its employees get on the right side of this important tool. Bryley's implementation is easy-to-set-up, easy-to-use and cost-effective.
For a demo or more information about Bryley's approach to Multifactor Authentication, please complete the form, below, call 978.562.6077 or email ITExperts@Bryley.com.
1 https://www.verizon.com/business/resources/reports/dbir/
2 https://www.darkreading.com/endpoint/password-reuse-problems-persist-despite-known-risks?_mc=NL_DR_EDT_DR_weekly_20210923&cid=NL_DR_EDT_DR_weekly_20210923&elq_mid=106442&elq_cid=36038594
3 Microsoft's definition of a strong password is a minimum of twelve characters and a combination of uppercase letters, lowercase letters, numbers and symbols https://support.microsoft.com/en-us/windows/create-and-use-strong-passwords-c5cebb49-8c53-4f5e-2bc4-fe357ca048eb
Connect with a Bryley IT expert about Bryley Multifactor Authentication
Bryley Multifactor Authentication is part of the Bryley Business Continuity Pyramid
Business continuity is the planning and process by which organizations maintain operation, not severely disrupted by a disaster or other unwanted incident.
---
Bryley Multifactor Authentication At-A-Glance
As NIST (National Institute of Standards and Technology) explains, "you've used MFA if you've swiped your bank card at the ATM and then entered your PIN … [or] logged into a website that sent a code to your phone."
You remain secure, even if your employees' passwords have been leaked on the Dark Web.
You remain secure, even if your employees are tricked into giving their passwords.