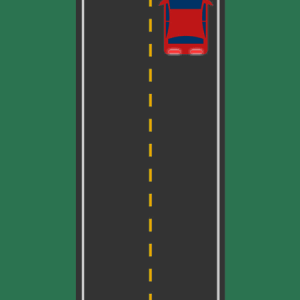 Here are some highlights of what's been covered in this space in the year gone bye-bye.
Bryley at Thirty-Five
This was the second year under Garin Livingstone's leadership. Garin has set Bryley's trajectory: "to make the complexities of networking and security easier for clients to understand. Without the give-and-take of good communication, it's easy to miss information that might make network management better for our clients." We prepared a look back at the past thirty-five. And articulated Bryley's aim for the future: to guide its clients securely through fast-changing tech to secure and advance their organizations.
Bryley Systems Achieves Worldwide MSP 501 Designation
For the 8th time Bryley has been ranked among the top in its industry in the MSP 501, an IT industry signifier that recognizes the highest operational efficiency and business models. The award is based on a sixty-point audit.
Bryley Again Ranks Among Top IT Service Providers
Bryley was again ranked among Central Massachusetts' top ten IT Service Providers in an annual report published by the Worcester Business Journal. And if you pull out the non-locally-owned franchises and chains from that list, Bryley's higher than top ten. Bryley continues to grow as more businesses come to trust its approach that results in network reliability.
Space Age Electronics
A case study was published that shows how this Massachusetts manufacturer's growth led them to seek the IT continuity solution provided by Bryley, as told by Space Age Electronics' Director of Technology Ryan Mongeau.
Corridor 9/495 Business Expo
It was good to have some sense of normalcy return on April 6 at the Corridor 9/495 Chamber's Open for Business Expo at the Doubletree Conference Center in Westboro, Mass.
Tom Barnes was promoted to Manager of Client Services
Tom Barnes was promoted to Manager of Client Services. Vice President of Client Services Anna Darlagiannis-Livingstone said of Tom: "Tom's successes before Bryley, led to us hiring him almost three years ago. And since he's been here, his work making things better for our clients and contributing to the efficient running of the company are some of the reasons Tom is now managing Bryley Client Services. Also, Tom's a good guy that clients feel comfortable working with."
Up Times' Greatest Information
Bryley Information and Tips newsletter, in continuous monthly publication since 2000, was renamed Up Times by Bryley to emphasize Bryley's role in your business' continuity. When we say business continuity, we're referring to the planning and process by which your organization maintains its operations, not severely disrupted by a disaster or other unwanted incident. Here are some of Bryley's most popular stories from 2022:
And Up Times' Greatest Tips
And the spirit of educational content lives on in covering a variety of topics related to business continuity. Some favorite mixtape section stories from 2022 include:
Catch you on the Flip Side!
That went by fast, huh? We are grateful for the trust you put in us in 2022, whether that means just reading Up Times or if Bryley manages your network. None of us here takes our role lightly in providing you with the resources for network dependability. Hello 2023. Let's do this!