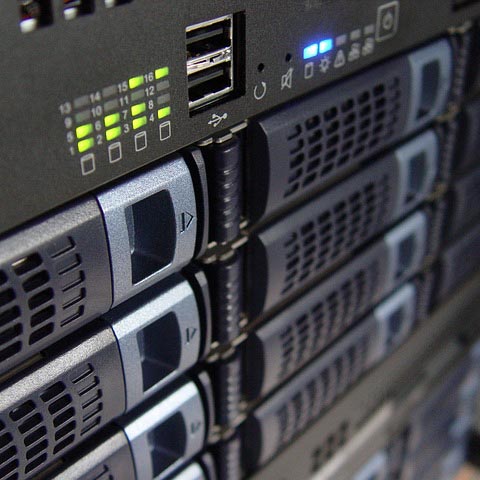 Every IT professional would agree that servers are the lifeblood of your organization.  No matter what daily task you perform, whether it is responding to email, preparing for a presentation, or completing other workday tasks, it's important to have a server in your office that runs smoothly. No organization, no matter what the size, wants to face the IT issues associated with a slow or non-responsive server. While there is no way to accurately predict when a server will need to be replaced, there are some general guidelines you should observe to ensure that this critical piece of equipment is running properly.
A server refresh cycle is the length of time that typically passes between installations of new servers.  Generally, the refresh cycle averages 5 years. Replacing your server will allow your organization to deploy updated equipment intended to improve reliability, enable new capabilities and save money in the long term.
Here are a few things to keep in mind:
Is your equipment more than 5 years old?  If your server is five years old (or more), you should seriously consider replacing it.  Your reaction may be "I just bought it".  You may be tempted to try to squeeze a little more life out of it.  You definitely could do that – perhaps you already have, but the reason you want to replace a server after three years isn't just to avoid a potential server outage.
According to IDC, "the moment your server hits its fourth birthday, support costs raise by approximately 40%. Your users often won't report the troubles they're having with your slow server – employees are notorious for working around these issues." 1  If a process takes much longer than it is supposed to, lost productivity costs your organization money and that lost time adds up.
Warranty.  Your server should never outlast the warranty it came with.  The reason you will want to replace your server after the warranty runs out is that if it crashes, you will be able to get it fixed or replaced. At the point in which the manufacturer is not going to do this, you should take this as a sign that your server may have reached its use-by date. If your server has a very high workload, it may limit its lifespan. When you're choosing your new server warranty, they often come with different support levels to fit your needs. Typically, it covers replacement parts and an on-site tech to replace those parts.
Hardware Support.  When you're considering replacing your server, you should check to see if it is still being manufactured.  If your server is still in production, that's the first piece of good news.  If something breaks, it won't be that hard to find replacement parts. If it's no longer being built, hardware issues may be difficult to fix. The parts you may get are going to be more expensive, possibly second-hand, and may take a while to get to you.  That's why if your server is out of production, it's good to make sure you shelve it as well. That way you won't be hit as hard by hardware failure.  Much like with a warranty, if your manufacturer has decided to shelve the server, it's likely you should too.
Your Server Has Issues.  Oftentimes people try ignoring a temperamental server instead of just replacing it.  The longer you ignore it, the worse it will get, and you put your organization at risk if it completely shuts down.  There are some things that can't be fixed no matter how many parts you replace.
You Need More from Your Server.  Growing organizations place higher demands on their servers. When use of your server reaches 70% of maximum, or drive space is running low, you're going to see a drop in server performance.  This is where virtualization can come in handy. If you have two or more servers – or you suddenly have the need for them, you can purchase one really good server and run virtual machines off it.  Since you can scale virtual machines to your needs, this means you can change your infrastructure to fit your growing business needs.  If your organization is expanding with new locations, it's time to consider upgrading your server.
Your organization's server hardware is there to support your operating system and applications that you're running off it. When you're upgrading your operating system, it is the perfect time to upgrade your server as well.  This effort will take some planning and additional work, but doing it in a phased-approach is much easier.
Before deciding whether or not to upgrade your datacenter servers or virtualize your environment, talk to Bryley Systems.  Our team of experts will help you navigate through this process and the important decisions including determining how to size your physical or virtual server hardware for the workloads that you are planning to put on it. Contact us at 978-562-6077, or by email at ITExperts@Bryley.com to learn more. We are here to help.
References:
1 –  IDC – servers today
Tech Target
PC News Magazine
Security Boulevard
Business Technology News
Forrester Research
Sys Admin Today