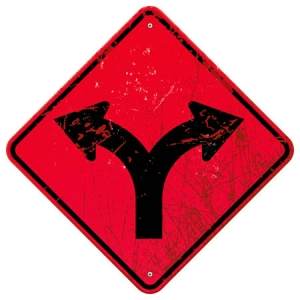 Grab your coffee and sit down, ready to dive in. But your computer can't access the network and its assets. You text around. No one else can access the server either. You do it yourself or send a message to another team member to get the server rebooted. You try and field client calls. How well can you answer queries with the network inaccessible? Your hands are already tied and now the server is not booting back to where it's needed — others are calling you and each other angry and annoyed — what's going on?! You were just trying to get going, suddenly you're in damage-control. Not the day you expected.
Downtime Isn't a Pretty Picture
Small- to medium-sized businesses don't usually have an on-site tech overseeing the systems in use — these tasks tend to fall to the owners or employees with the most tech aptitude/interest. But if you've had it with such frustrating scenarios as the one, above, you may be thinking of hiring an IT tech or contracting with a Managed Service Provider (MSP) like Bryley.
Consider these Factors Before Making Your Decision
Availability Most employees work 9-5, but what happens if something goes wrong with your systems outside these hours? How will your in-house tech respond to being awoken at 1 AM for emergency repairs? It's likely he/she won't take the call, or expect some compensation renegotiation come 9 AM. Bryley is different. Bryley is built to handle problems after-hours and have support technicians ready. We know that every minute of downtime is affecting your revenue and business reputation, so we prioritize keeping your systems up-and-running. Most important, Bryley constantly monitors remotely to correct for problems before they occur.
Total cost One of the things that may have attracted you to having an in-house technician is the price. But while you may pay them a lower hourly rate compared to Bryley, there are extra costs for employees. Per Tech Republic, anticipate "training, medical/dental/life insurance, paid vacation, sick time, profit-sharing, 401K matching, worker's compensation, and several others … one of the best reasons for utilizing contract help is that your company is not responsible for these benefits." 1
There's a rule of thumb that [an employees'] cost is typically 1.25 to 1.4 times the salary, depending on certain variables. So, if you pay someone a salary of $35,000, your actual costs likely will range from $43,750 to $49,000. – Barbara Weltman, JD, writing for the SBA 2
Once you start adding up the costs for an in-house tech, you might find it's eating up the IT budget, leaving your organization scrambling to fill unforeseen needs. This can mean upgrades get delayed, opportunities get missed, and IT costs become a sore point. By comparison, Bryley can provide a fixed, monthly rate that delivers enormous value, including access to specialists across many aspects of technology.
Ongoing Training An in-house tech will often spend weeks upgrading their skills and leaving you struggling for support while they're occupied with their courses. Training costs add up. With a salaried technician you'll have to pay ongoing training, certification and industry conference costs. Bryley knows the value of remaining current, certified and skilled in new technologies (Bryley partners with CompTIA for tech and engineer training). Bryley invests in its people to serve you better. Bryley is part of industry communities and sends attendees to pertinent conferences at Bryley's expense.
Different goals For most employees, higher wages are the goal; many will job-hop to get that. A salaried tech may be looking for the first chance to leave and get paid more. His true interest is leveraging the training and experience you've provided. Per the US Bureau of Labor Statistics, the average tenure of an employee is just 4.1 years. 3
With how much it cost to acquire, train and develop your in-house tech, at just four years to recoup, an in-house tech is a difficult prospect on which to realize a return on investment. (Bryley has positional redundancies and cross-trains its techs, so there is no impact on your business should someone at Bryley move on.) Compared to your employee Bryley's goals couldn't be more different: Bryley's role is to keep your network running perfectly well, so you're a happy client as long as possible.
Taking Measure
In the end your organization needs to find the right balance between cost and ability to get the job done. When you partner with Bryley you're securing IT availability, ever-changing and -developing expertise and commitment to your business' function. Bryley will work closely with you to provide the best support and protect you from costly downtime and disasters with preemptive action to keep your business safe and operational.
The cost of outsourcing is sometimes a barrier for small- to medium-sized businesses. But Bryley can hold your costs down by remotely monitoring equipment to stem impending failure, keeping processes efficient and managing relationships with software and hardware makers to ensure that your business technology is best suited to your current needs. And you'll pay a fixed, regular fee for skilled tech team members to help you avoid big, expensive tech surprises. Having access to full-time IT professionals via a managed service provider can improve your operations, enhance productivity, and lower cybersecurity risk. Find out more by reaching out to Bryley at ITExperts@Bryley.com or 978.562.6077 ext. 2.
1 https://www.techrepublic.com/article/should-you-hire-a-contractor-or-a-full-time-employee/
2 https://www.sba.gov/blog/how-much-does-employee-cost-you
3 https://www.bls.gov/news.release/tenure.nr0.htm
Lawrence writes about networking and security. He's written for Bryley since 2015.