We have explored the importance of setting policies and training users on mobile device security and management; now, we wrap-up with how to enforce these policies, recommended tools, and first steps to mobile device security.
Enforcement
Enforcement is usually assisted through a Mobile Device Management (MDM) tool; typically a software-based application that requires an agent be installed to the mobile device.  Once installed, this agent connects back (remotely) to a central console from which an administrator can monitor, manage, and secure the mobile device and also support its user.
MDM features typically include:
Enforce user security policy:
o   Require complex password with frequent changes
o   Permit remote access only via SSL or VPN
o   Lock-down browser settings
o   Enable encryption
Recover lost or stolen devices:
o   Activate alarm (set off an audible alarm on the device)
o   Enable track and locate (track and locate the device via GPS)
o   Permit remote wipe (complete erasure of the device as a last resort)
Control mobile device applications:
o   Recognize and prevent installation of unauthorized applications
o   Permit whitelisting and blacklisting of application
o   Restrict or block application stores
Remotely deploy and configure applications (email, etc.)
Audit the mobile device for installed software, configuration, and capacity
ComputerWorld has a comprehensive article on the challenges of MDM. View it at
Mobile device management: Getting started.
To support our mobile device clients, we use the MDM capabilities built intoKaseya, our Remote Monitoring and Management tool.  Other MDM providers include:
AirWatch
LabTech
MobileIron
Symantec
Zenprise
While MDM provides a comprehensive tool, it can be costly to procure and support.  Many companies utilize a trusted business partner (like Bryley) to provide MDM tooling, monitoring, and support for their mobile devices on an ongoing basis with pricing that ranges from $15 (in quantity) to $75 per device per month.
Non-MDM Tools
Alternatively, Microsoft Exchange 2010 offers many MDM-type features through Exchange ActiveSync (EAS), an included protocol that licenses by end-user or end-device Client Access License (CAL).  The Exchange 2010 Standard CAL licenses:
Password security policies
Encryption required
Remote wipe
The Exchange 2010 Enterprise Add-On CAL licenses advanced features including:
Allow/disallow Internet browser, consumer email, unsigned installation, etc.
Allow/disallow removable storage, Wi-Fi, Internet sharing, etc.
Allow/block specific applications
Per-user journaling
Integrated archive
Exchange Server Standard 2010 is $709; Standard CALs are $68 each while the Enterprise Add-On CAL is an additional $42 each (based on list prices for business).
Main difference between MDM and EAS: Most MDM tools provide greater control over the mobile device during its lifecycle and can provide control over the device even before email is configured.
Other recommended tools include:
Anti-malware: AVG Mobilation – From free to $9.99 for Pro version
Protect and find phone via key-case fob – Kensington Bungee Air at $79.99
First step suggestions
These are our minimum, first-step suggestions:
Deploy anti-malware software immediately and manage it continuously
Require password to activate the device with a low auto-lock time
Update mobile devices through vendor-approved patching
Enable on-board encryption if handling sensitive data
Visit 10 Steps to Secure Your Mobile Device for detailed recommendations on securing your mobile device.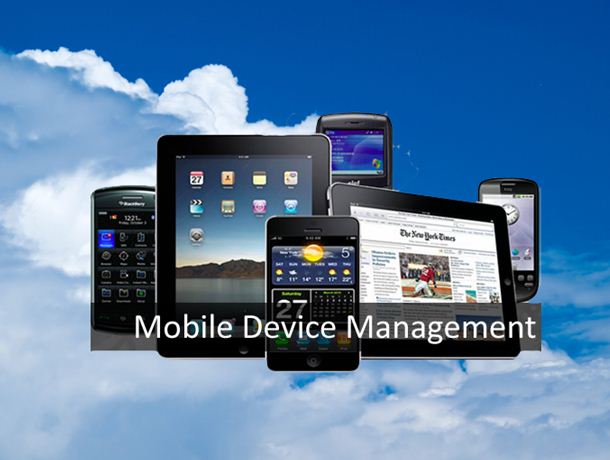 https://www.bryley.com/wp-content/uploads/logo-340-300x79.png
0
0
Gavin Livingstone
https://www.bryley.com/wp-content/uploads/logo-340-300x79.png
Gavin Livingstone
2012-08-27 18:23:38
2018-07-03 11:28:55
Protect your mobile device – Part 3: Enforcement, Tools, and First Steps