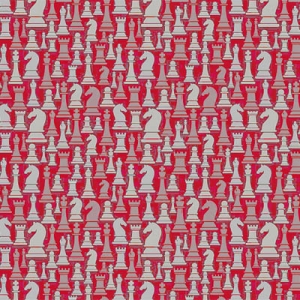 Cybercriminals have gotten through some of the world's best defenses,1 like the US Department of Defense, Trend Micro, Facebook, Marriott, Capital One and Adobe.2 Hackers are often after data, corrupting it through viruses and malware, and locking it up for payment through ransomware.
No security strategy is complete until it takes the last step of protecting data with quickly available, full, uncorrupted copies of everything your business depends on – to avoid crippling downtime.
Your business might have some form of backup, and if not, that is something to fix. However, backup does not ensure data is protected. Disk and tape backups are susceptible to failure during recovery. In addition, Windows-based backup appliances and software are themselves vulnerable to attack. Backup itself is not a guarantee against data loss.
It's alarming that 75% of SMBs (small- to medium-sized businesses) do not have a disaster recovery plan.3 And whether you know it now or not, your business needs true data protection such as 3-2-1 Business Continuity solutions provide. One of the growing reasons is that SMBs are the sweet spot for ransomware attacks; SMBs do not have the resources for rich defenses, making them easy marks.4 When ransomware strikes, most SMBs have little choice but to pay up.
How can SMBs prepare for a ransomware attack? They need a backup solution robust enough to preserve data (follow the 3-2-1 scheme of three copies of your data on two different types of media and one of those versions is stored off-site) and be able to restore any maliciously encrypted data quickly. Of course among your first line of defense is to detect ransomware before it takes hold – and Bryley partners with Webroot for a proactive, real-time endpoint monitoring and threat intelligence anti-ransomware solution.
Isn't All Backup the Same?
Not all backup is created equal. Consider how different approaches cope or fail to cope with recovering from a ransomware attack. After all, the real value of a backup solution is the recovery.
Backup to the Cloud
The benefits of direct-to-cloud backup are that it is easy and inexpensive. The downside is that in the event of a ransomware attack, your business operations are down a long time. As an example if you have 15 employees on-site and each of their machines has 200 GB that equals 3 TB of data. Your business likely has a 200 Mb/s pipe to serve those workers. If you devote 100% of that bandwidth to the recovery, it will take 15 days to bring back the data. That amount of downtime can end an organization. A cloud-only backup strategy is only the right solution in the event of a local, natural disaster.5
Backup to a NAS
Some SMBs think their bases are covered by backing up to a networked-attached storage (NAS) device. NAS devices offer far faster data recovery than the cloud, but they are still deficient in critical ways.
First you have to perform a full server recovery before you can spin the servers back up. That takes time, and as the desktops struggle to get back, data access is down until the servers are fully operational.
A bigger issue is having confidence recovery will succeed. It is incredibly difficult and expensive to do recovery testing on NAS backups.
Too many SMBs end up caught unprepared. A survey conducted by the research firm Clutch found that over 58% of SMBs that suffered a major data loss event said that their backup plan was not as effective as they expected.6
One Plan to Rule Them All
The Bryley Systems approach is different. It is not just backup and recovery, but true business continuity. It does this with a combination of on-premises appliances and the cloud – to provide the best of both worlds.
And Bryley Business Continuity does not require stitching together disparate vendor tools that were not built to work together: Bryley partners with Unitrends by Kaseya because of its thirty year record of successes with 98% customer satisfaction. Unitrends offers full and fast recovery from disaster, and with this speed achieves the goal of business continuity.
It is this type of approach that makes Ryuk and other ransomware attacks a near non-event for most organizations. Bryley Business Continuity just works … so you can work on your business instead of worrying about your backups. Call Bryley at 978.562.6077 and select Option 2 or email ITExperts@Bryley.com.
Discover the best IT Company suited for your business.
1 this article is based on Why Backup Is the Last Line of Defense Against Ransomware and Cybercrime by Mike Sanders of Unitrends
2 https://www.cnet.com/news/2019-data-breach-hall-of-shame-these-were-the-biggest-data-breaches-of-the-year/
3 https://www.eguardtech.com/blog/downtime-why-you-must-know-this-number-to-keep-your-business-up-running/
4 https://www.darkreading.com/attacks-breaches/small-business-is-big-target-for-ransomware/d/d-id/1337583 and https://www.bleepingcomputer.com/news/security/interpol-lockbit-ransomware-attacks-affecting-american-smbs/
5 Natural disasters contribute to 10% of outages. In contrast network issues contribute to 50%. Human error contributes to 45%. Per Eguard Tech
6 Don't let a Data Loss Nightmare Become Your Reality, Unitrends
Lawrence writes about networking and security. He's written for Bryley since 2015.