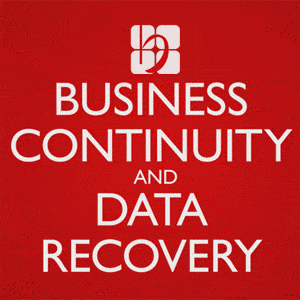 Hardware and software failures are unpredictable. Throw in the likelihood of human error or bad behavior and you have the makings of an organization's downfall.
The events that could compromise or destroy your company's ability to do its work include
natural disasters: hurricanes, floods, tornadoes, blizzards, earthquakes
localized disasters: fire, burst pipes, lightning strikes, power outages, bio-hazards, termites, rodents
IT failures: hardware, software, cyber-attacks, human error
Fifty-eight percent of small businesses are not at all ready for a data-loss event.1 Bryley Systems' enterprise-grade BCDR (Business Continuity and Data Recovery) solutions were designed to accomodate small- and medium-sized business budgets, so most anyone can be prepared for the inevitable.
Bryley's Solution Goes Beyond Data Backups
Bryley can design a strategy for your organization based on the time it will take to recover following a catastrophic event.
Bryley offers downtime-minimizing BCDR at pricing appropriate to small- to medium-sized businesses. And the Bryley solution has built-in failovers for extra peace-of-mind.
Bryley's non-invasive testing environment monitors to see your continuity plan is working and ensures data integrity. You'll know your business is protected with back-up that encrypts all your data — both in-transit and at-rest.
What Is the Cost of Downtime to Your Organization?
Cost of lost wages
Overhead expenses
Lost production time
Lost sales revenues
Lost reputation
Ninety percent of small companies that fail to reopen business within five days of a disaster will fail within a year. Seventy-five percent of small businesses have no disaster recovery plan in place.2 With Bryley's simple and affordable BCDR solution, you can have confidence you won't be the next statistic. Schedule an impact assessment today — contact Bryley at ITExperts@Bryley.com or 978.562.6077.
Lawrence writes about networking and security. He's written for Bryley since 2015.