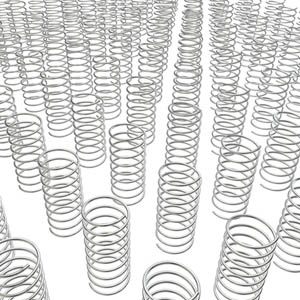 A Business Continuity and Disaster Recovery (BCDR) plan is a combination of strategies, policies and procedures about how an organization should respond to or adapt to potential threats or unforeseen disruptive events while minimizing the negative impacts.
A BCDR plan should account for a variety of scenarios — from accidental deletions and hardware failure to malware attacks and natural disasters. It helps ensure that routine tasks continue smoothly with minimal or no downtime or data loss following a disaster.
The fundamental goal of BCDR planning is not only to provide data recovery, but also to minimize the effects of a crisis on business operations to enable an organization to be back to normal quickly in the aftermath of a disaster.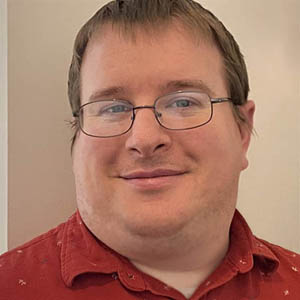 Questions for Bryley's Frank Walek
Bryley has recently begun integrating Unitrends into its Business Continuity and Data Recovery approach. The Unitrends solution brings Bryley clients leading-edge, fully integrated cloud backup and cloud-based Disaster Recovery solutions and all-in-one backup, retention, and disaster protection appliances. As Managed Services Support Administrator, Frank's played an important part in Bryley's Unitrends rollout.
Q: Should a business pursue both BUDR and BCDR strategies or does BCDR supplant BUDR?
FW: Backup and Data Recovery protects your data but there can still be significant downtime following a disaster that wipes out the primary physical location of the data, such as a client's servers. BCDR strategies expand a BUDR plan with processes to handle that kind of a disaster in a way that substantially cuts downtime.
Q: Will both BUDR and BCDR rely on Unitrends devices and cloud?
FW: Primarily. Unitrends appliances have the capacity to spin-up virtual copies of the client's servers on the appliances themselves or in the Unitrends cloud.
For some clients with smaller servers, it may be appropriate to create an image-copy of the client's server at Kaseya Cloud Backups, and if needed do a full restore to a new physical server or host.
It's recommended in a 3-2-1 scheme that clients also have their data copied to Bryley's data center. In the event something happens to the Unitrends appliance on-site, all their data is still available to recover.
And Bryley offers the option to copy a client's backup data to the Unitrends cloud with up to a one-year retention. This is an additional feature and not the standard.
Once a client decides to move ahead with Business Continuity, the tech team will develop and implement a plan.
Q: From a technical point-of-view what's involved in going forward with BCDR?
FW: Beyond configuring the backups to accommodate Business Continuity, it involves coordinating testing and practicing disaster recovery so downtime is minimized in the event of a real disaster.
Theoretically the change to BCDR can be pretty quick, but it does take time to implement and test to confirm the Business Continuity plan is optimized to best serve the client.
Are Business Continuity and Disaster Recovery Different?
The term Business Continuity and Disaster Recovery is a fusion of two concepts: Business Continuity (BC) plans and Disaster Recovery (DR) plans are each designed to get things back to normal in the event of a catastrophe. They complement each other, but are not the same: A Business Continuity plan is a strategic plan for an entire enterprise, Disaster Recovery is a plan focused on IT.
The Disaster Recovery Journal (DRJ) and the Business Continuity Institute (BCI) explain Business Continuity as "the strategic and tactical ability of the organization to plan and respond to business incidents and disruptions in order to continue business operations at an acceptable predefined level." This plan includes all aspects of an organization: its employees, communication channel, office building, IT infrastructure, business partners, etc. It includes specific actions and default responsibilities that must be taken when a disaster occurs. Think of it like this: Business Continuity plans or the lack of plans have been exposed by COVID-19.
Disaster Recovery is part of a Business Continuity plan. THE DRJ and BCI define Disaster Recovery as "the process, policies, and procedures related to preparing for the recovery or continuation of technology infrastructure, systems, and applications, which are vital to an organization after a disaster or outage."
A Disaster Recovery plan takes care of restoring important IT applications and data after a disaster. Disaster Recovery focuses on minimizing downtime and the impact of a disaster by ensuring that vital support systems are up and running as quickly as possible with minimal data loss.
Business Continuity and Disaster Recovery are essential aspects of an organization's overall risk management strategy. Having a Business Continuity strategy without a Disaster Recovery plan would be incomplete and ineffective; Disaster Recovery alone does not ensure Business Continuity. Both BC and DR plans need to work together to mitigate the business impact of a potential disaster.
A good Business Continuity plan ensures that business-critical functions are not hobbled should disaster strike and requires a Disaster Recovery plan to ensure all IT systems, software and applications are accessible and recoverable. Both Business Continuity and Disaster Recovery are important since they provide specific procedures and strategies on how a business will resume after a crisis.
The State of SMBs and BCDR Plans
75% of small- to medium-sized businesses (SMBs) do not have a Disaster Recovery plan or any real solution. When ransomware arrives, these small and medium-sized businesses have no choice but to pay. In a recent survey 42% of victims paid the ransom – and 25% did not get the data back after the money was paid out – so all critical business information was gone forever!
Whether they know it yet or not SMBs need a backup of the data protection level – SMBs are the sweet spot for ransomware. Most smaller businesses don't have comprehensive defenses or full backups of their data. But SMBs can avoid the pain of ransomware: they need a backup solution that is robust enough to protect, preserve, and quickly restore data should data be maliciously encrypted.
Bryley's Enterprise Class BCDR for SMBs
Bryley's approach is not just backup and recovery, it's true BCDR. It does this with a combination of a local device and the cloud – offering the best of both worlds. And this all-in-one Unitrends BCDR solution does not require the sometimes problematic merging of tools from different manufacturers.
Bryley's BCDR solutions have predictable monthly costs that cover everything. The solutions are designed to easily and economically scale, too. Bryley's BCDR solutions are easy to implement and require little training and assistance. This results in an affordable, stable, and reliable system. Bryley BCDR just works … so you can work instead of worrying about the state of your data. Call Bryley at 978.562.6077 and select Option 2 or email ITExperts@Bryley.com.
Lawrence writes about networking and security. He's written for Bryley since 2015.