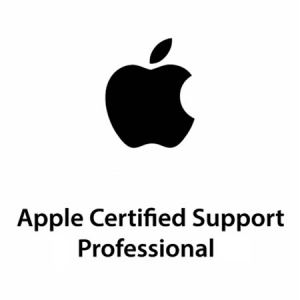 Bryley is excited to announce that it is one of a few New England IT providers that have an Apple Certified Support Professional (ACSP) tech on-staff.
In fact it's common for IT companies to dissuade you from the Mac OS. Instead turn to Bryley for Apple product tech support, including support for mixed-platform network integration, Mac client-server installation and support, and support for iPhones and iPads. Bryley offers remote and on-site support. Also look to Bryley for Mac, iPhone and iPad end-user training.
ACSP certification ensures that Bryley understands Mac OS core functionality and that it can configure key services, perform troubleshooting, and support multiple Mac users. Contact Bryley at ITExperts@Bryley.com or 978.562.6077.
Lawrence writes about networking and security. He's written for Bryley since 2015.