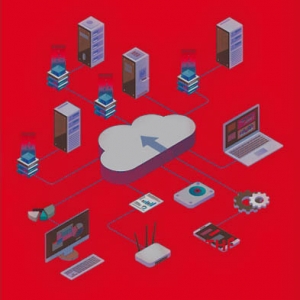 3-2-1 is the baseline standard for Backup and Data Recovery. In this scheme you have three copies of your data on two different types of media and one of those versions is stored off-site.
Allow me to unpack that a bit. The main goal of the 3-2-1 rule is that you end up with three different copies of your data in three different places.
In other words, this doesn't count: three copies on one backup appliance (or on the same backup media [e.g. a single physical server with multiple virtual machines]). Backup isn't about archiving to maintain your business's records. Three copies is about having redundant copies of your system's current (or near-current) state.
Two different types of media means at least two different methods to store data are used. So your three copies might be, for example, a backup appliance, a Hyper-V virtual machine and a cloud-based solution.
And keeping at least one copy of data off-site protects information from natural disasters and against most human-induced mistakes.
But What About Fast Recovery from an Outage?
Data continues to grow: brokerage firm Bernstein's modeling shows data storage growing at a 24% compounded annual rate through 2030. 1 And should something go wrong, as data increases, so, too, does costly downtime. 2 To nip downtime in the bud, the 3-2-1 solution that works for Backup and Data Recovery must be adapted.
That adaptation: businesses need on-premises backup that's able to spin up for quick availability of data, making recovery from an outage nearly seamless. It is only with the coordinated combination of on-premises and cloud backup components that you can have complete disaster recovery and business continuity protection.
Easy as A, B, C
According to Databarracks' 2019 Data Health Check 51 percent of companies surveyed do not have full confidence they are completely backed-up. And according to the same study almost 65 percent are not very confident in their disaster recovery plan. 3
Especially now due to COVID-19 when we've seen work change, bringing new risks in the scattering of employees, don't be less than confident that your systems are fully backed-up. So make sure your 3-2-1 plan is easy. Easy to understand, easy to communicate, easy to deploy. It must be managed from one integrated place for deployment and monitoring, or it won't get reliably done.
Still Saving After All These Years
3-2-1 may be an IT chestnut, but it remains a good foundational practice in this time when data loads are greater than ever and growing, and downtime is perilous. 3-2-1 Business Continuity must include the on-premises appliance, some additional media, like a virtual machine, and protection offsite, including in the cloud. And these components should work harmoniously, seamlessly to provide safe data backups, fast and easy restoration of business productivity, and a secure off-site backup in the event of catastrophe.
Discover the best IT Company suited for your business.