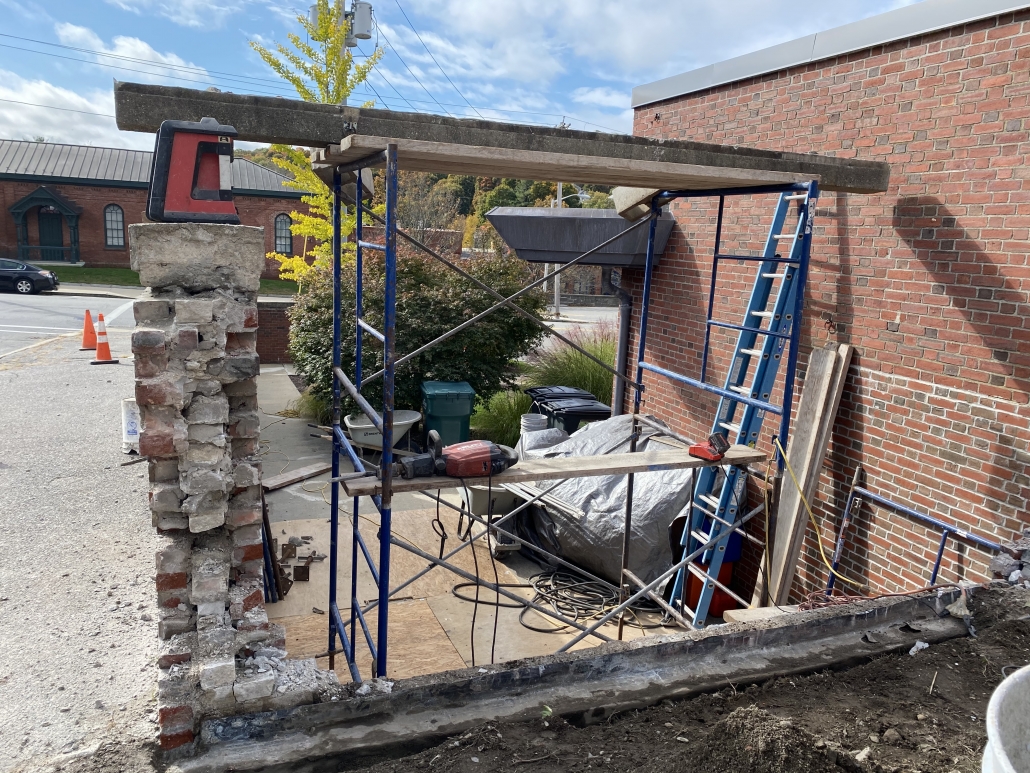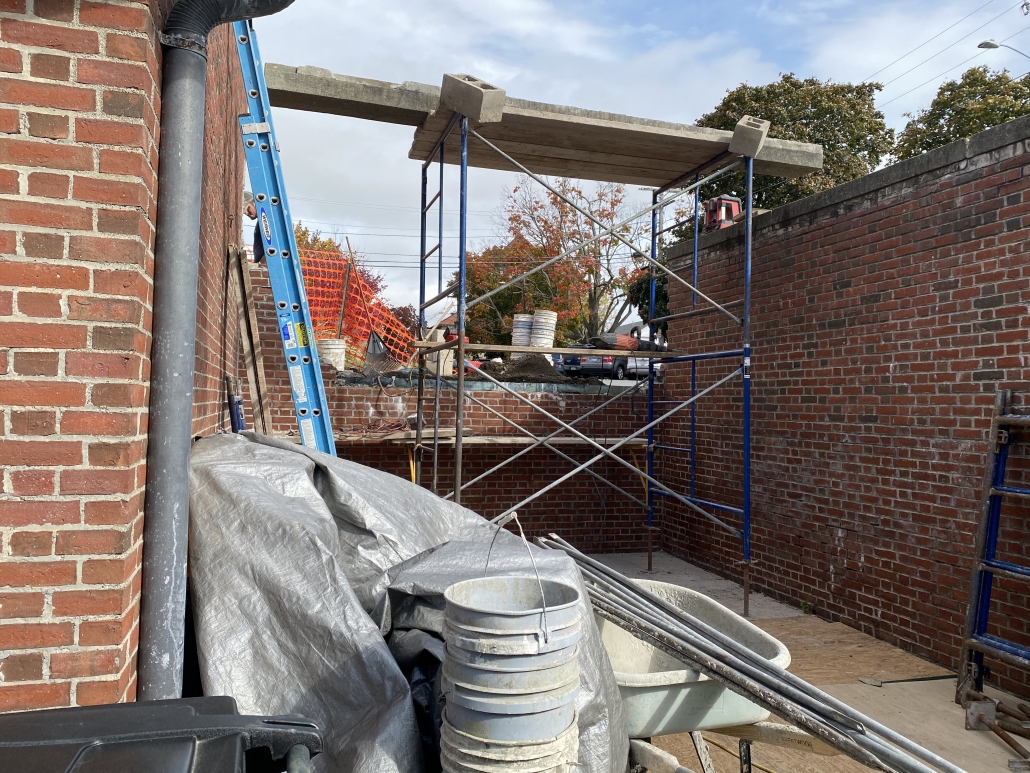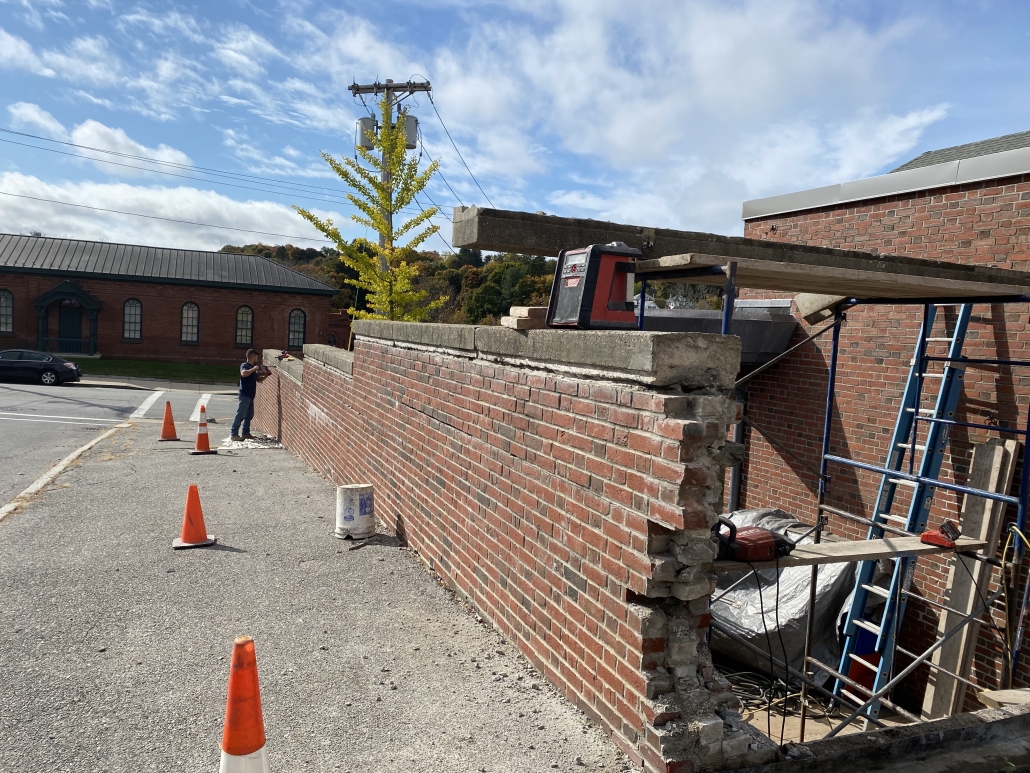 After 83 years, your brick courtyard walls might need some repair.
This was the case with Bryley's 1937 historic post office in Clinton, MA, which is being tended by Joe Day and his excellent team at Sterling Masonry of Sterling, MA. (This brick building is so sturdy, it was the Clinton bomb shelter for many years.)
First, the rear-courtyard wall was removed down to the foundation. Next, it will be rebuilt, re-mortared, and then water-proofed.
More to come…
President, Bryley Systems. Since 1987 Mr Livingstone has steered Bryley to continuous growth with over 250 clients throughout New England and the US. He has extensive knowledge of technology and business operations.