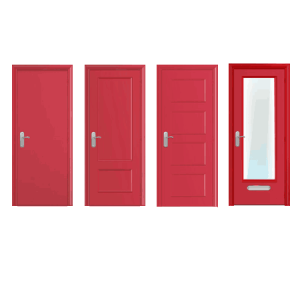 Making the Best Decision Among the M365 Products
If Windows' journey has been toward ease-of-use uniformity across people's devices, Microsoft's business suite offerings continue to require some thoughtful investigation. In 20201 Microsoft announced ending the Office 365 name for small- to medium-sized businesses (SMBs [Microsoft defines these as businesses with 300 or fewer employees]) in order to try to lessen confusion by taking the focus off the product name and putting it on the service it provides. It was a welcome intention. Only thing is many of the offerings contain the same products – and the differentiators are not easy to summarize in a name. So we offer this guide:
Microsoft 365 Apps for Business
M365 Apps for Business is the odd-one out of the four SMB products. It contains desktop versions of the familiar Office applications: Word, Excel, PowerPoint and Outlook. If you're on a Windows PC you also get desktop versions of Access and Publisher (for database-analysis and page-layout, respectively). Each account also gets 1TB of cloud storage via OneDrive – this feature remains consistent across the SMB products. Each level of the SMB suite also gains you access to three often-helpful business tools: Microsoft Forms, Lists and Bookings.
Why choose this version? First, it's at a low price point. Second, the desktop apps. M365 Apps for Business (or the M365 for Business Standard or Premium versions, discussed below) makes a lot of sense if you or an employee may not have internet access for a period of time. (By way of comparison, the lowest-cost version [M365 for Business Basic] provides only web-based versions of the Office suite. These web-versions are only accessible when you're connected to the internet – there is no offline editing or even viewing of your documents.) There are also some feature differences between desktop and web versions with the desktop versions being overall more robust.2
Don't forget to backup M365
There's a misconception that Microsoft guarantees your data. What they've done is build a great infrastructure. And so they stand behind it with a "99.9% financially-backed uptime guarantee" of cloud availability (which means if the stated uptime is not met you may be eligible for a credit towards a portion of your monthly fees)3. They do not guarantee your data.
But Bryley Backup for Microsoft 365 tracks your document changes in M365, encrypts the data and creates encrypted, replicable versions at Amazon Web Services. This is a true incremental-change backup on a different server. So if something happens to render your data unavailable at Microsoft, you're still in good shape.
For more information about Bryley Backup for Microsoft 365, please call 978.562.6077 or email ITExperts@Bryley.com.
Microsoft 365 Business Basic
Basic and Standard versions build incrementally one on the other. Basic has cloud versions of the Office apps: Word, Excel, PowerPoint and Outlook. It also has cloud versions of Exchange (a limited version for email and a calendar), Teams and Sharepoint (each providing different ways to collaborate [Sharepoint is also a limited version]).
Microsoft 365 Business Standard
M365 Business Standard has the Office apps of Basic. It starts to diverge from Basic in giving you the option of downloading these apps to work locally, so you don't have to depend on a continual internet connection. Each account also gets the desktop Windows versions of Access and Publisher. Its versions of Exchange and Sharepoint are robust for unlimited server and collaboration integrations. It includes Teams.
Microsoft 365 Business Premium
M365 Business Premium has the features of Standard and adds a powerful security package: Defender for Office, Intune and Azure Information Protection. Defender is highly regarded in thwarting email threats.4 Azure Information Protection works in conjunction with Azure Active Directory and allows you to apply categorization and classification labels to documents (including emails) to protect them using permission rules. It also provides protection for the content of your own emails – so you don't send confidential data insecurely and instead provides you the ability to encrypt your email communications. Intune allows your business to remotely install apps, restrict the functions or usage on company-owned devices and wipe, lock and factory-reset any protected device.
Business Premium provides the tools to securely manage both Windows PCs and mobile devices. These tools were brought together to enable your business to transition users from working on-premises to hybrid to remote – while giving a consistent user experience.
Microsoft 365 Support You Can Count On
Deciding between these versions is a matter of analyzing both your budget and your business' needs – Bryley can provide expert advice on selecting the business plan suitable for your situation. We've been advising in Microsoft products since 1987. And whichever 365 you choose, Bryley as a Silver Microsoft Partner is able to train, answer troubleshooting questions and otherwise support your employees from its New England service center Monday through Friday 8:30 AM to 5 PM Eastern Time. For more information about the SMB options for Microsoft 365, please call 978.562.6077 or email ITExperts@Bryley.com.
1 https://www.microsoft.com/en-us/us-partner-blog/2020/04/08/microsoft-365-new-name-same-price-same-great-value/
2 Here's a generally reliable list of feature differences as of the end of 2020; naturally these keep changing with version releases: https://beebom.com/microsoft-office-web-vs-desktop-apps-difference/
3 https://www.microsoft.com/licensing/docs/view/Service-Level-Agreements-SLA-for-Online-Services
4 https://www.gartner.com/reviews/market/email-security/vendor/microsoft/product/microsoft-defender-for-office-365
Lawrence writes about networking and security. He's written for Bryley since 2015.