ShareSync lets your employees share files, folders and collaborate securely.
Sharing can be within your organization and with outside recipients/collaborators. ShareSync fully integrates with Microsoft 365. ShareSync also has robust encryption. And we think, best-of-all, ShareSync gives you full admin oversight. All these features make ShareSync a true business-continuity-grade sync-and-share tool.
[page under construction]
Business-Continuity-Grade Real-Time Document Backup
When you want to restore a document to any previous version, you can bring it back with a single click. Being cloud-based and device-independent means employees with an internet connection have no downtime from lost or failed devices or malware.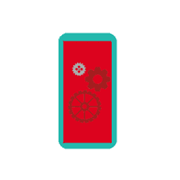 Business-Continuity-Grade Encryption
Bryley's goal for your business is that its work not be disrupted. To this end your business needs its data protected from criminals. SyncShare data is protected by 256-bit AES encryption at-rest and 256-bit SSL/HTTPS encryption while data is in-transit. ShareSync also generates an encryption key for each account to achieve true account and data isolation.

Business-Continuity-Grade Uptime Service Level Agreement
SyncShare has an industry-best 99.999% uptime guarantee.
Microsoft 365 and Outlook Integrations
SyncShare integrates with Microsoft 365, Exchange Email, Active Directory and Outlook.
Administrator Supervision
Full admin control of files, users, devices and sharing activities.
For more information about ShareSync please complete the form, below, call 978.562.6077 or email ITExperts@Bryley.com.
Connect with a Bryley IT expert about ShareSync
Bryley ShareSync is part of the Bryley Business Continuity Pyramid
Business continuity is the planning and process by which organizations maintain operation, not severely disrupted by a disaster or other unwanted incident.
---
Bryley ShareSync At-A-Glance
[under construction]
Files and folders are always in sync, even when collaborating, across the desktop, mobile devices (via a mobile app) and the web
Work on documents in real-time with colleagues and external partners
Administrative oversight and controls
At-rest and in-transit encryption
Microsoft integrations
Intuitive interface