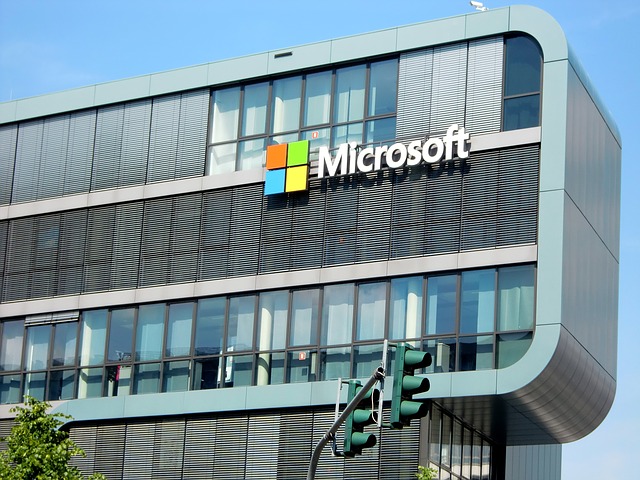 "All they had to do was come up with a way to charge ten bucks a month and now no one steals music," I overheard a college student say. He was talking about how Apple transformed from selling software (mp3s via iTunes) to renting access to songs, aka Software as a Service (SaaS). Apple Music now has the most paid music subscribers in the US and based on this success, "announced new subscription offerings for magazines, TV shows and video games". 1
Per Forbes, 84% of new software is being delivered as SaaS. 2 This selling model built Netflix memberships (20 million renters at the height of its DVD service compared to over 150 million SaaS subscribers today 3 ), Dollar Shave Club razors, Stitch Fix and Amazon's Subscribe and Save. Subscriptions moved Adobe's market cap more than 87% since 2012 to $108 billion. 4
Is Windows a Good Fit for the Subscription Model?
Shooting up 39%, revenue in Microsoft's SaaS and other cloud-computing offerings accounted for about a third of sales in the most recently reported quarter. The company's transition to offering customers subscriptions to cloud-based versions of its Office suite and other programs has helped propel that growth. So has the popularity of Azure, a cloud service second in size only to Amazon's AWS. 5
In 2015 Microsoft announced that Windows 10 was going to be the last version of Windows. 6 What they meant was that from then on, no longer would people buy a disc or a download of the latest software, but instead like using Gmail or Google Drive, features and changes would just happen in the background. Today you can buy a Windows 10 Home license for $139 or Pro for $199. Once licensed these versions have so far been updated free. Windows Enterprise (both E3 and E5 versions) is rented using an annual subscription model that starts at $84/user/year complicated by features and quantity of licenses. But then again, Pro, the former stalwart of small business, is complicated, too: "the thing that really surprised me about [Microsoft's 2018 announcement about] support was the fact that it didn't apply to Pro. Pro is being dead-ended," said Stephen Kleynhans of Gartner. 7 What should small businesses do if Microsoft means to drop Pro? Once you've paid your $139 or $199, will Microsoft continue to make updates to Windows 10 Home and Pro for free?
Apple has taken this approach with the Mac platform — until 2013 you had to pay to buy each new version of Mac OS X. But since then, all Mac updates have been free. This model makes some sense for Apple because from the beginning (and with few exceptions) Apple has integrated its software and hardware. So it counts on hardware sales to make up for the revenue loss on the software side.
And Apple built not only Apple Music, but earlier, the App Store — the way to get new software onto its devices (more exclusively on iPhones and iPads than on Macs). Apple stated in 2017 it had 300 million people paying it for subscriptions — the majority are subscriptions to third-party apps rented through the App Store. That's among the very biggest subscription businesses in the world. 8
But Apple has missed its numbers due to its huge bottom-line's dependence on the iPhone —and the iPhone's flagging sales. So now Wall Street is pressuring Apple to grow the leasing of iPhones, to create another perpetual subscription market.
Are We There Yet?
How many subscriptions will people be willing and able to bear? Sometime in the not too far off future we're going to hit the ceiling.
As its name says, Microsoft was founded as a microcomputer software developer. While Microsoft has sold hardware, from the Zune to the Xbox to the Lumia to the Surface, it has been MS-DOS, the many iterations of Windows and the Office suite that are the workhorses of the business. Windows continues to be integral to the business's revenue stream. How long does Microsoft intend to provide free updates? Perpetually? If so, how will the income loss be replaced so it's sustainable?
With some future uncertainty and the complexity of Windows's licenses, versions and support, it's too common for businesses to end up on Microsoft SaaS plans that are not the most efficient. As a certified Microsoft Silver Small- and Mid-Market Solution Provider, Bryley's job is to ask you the right questions to apply your needs to the grid of Microsoft software to get you a solution that will help your business function well. Bryley also can provide support during your Windows 10 implementation. So give Bryley a call at 978-562-6077 option 2 or write to ITExperts@bryley.com.
1 Apple Music Overtakes Spotify in Paid U.S. Subscribers; Tech giant's subscription service trails Swedish rival's globally but is growing faster
Steele, Anne; Mickle, Tripp. Wall Street Journal (Online); New York, N.Y. [New York, N.Y]05 Apr 2019.
2 Adobe: How To Dominate The Subscription Economy by Christine Moorman https://www.forbes.com/sites/christinemoorman/2018/08/23/adobe-how-to-dominate-the-subscription-economy/
3 https://www.fool.com/investing/2019/08/13/3-ways-netflix-stock-can-heat-up-again.aspx
4 Moorman, forbes.com
5 Cloud Lifts Microsoft Revenue To Record, Fitch, Asa. Wall Street Journal, Eastern edition; New York, N.Y. [New York, N.Y]19 July 2019: B.1.
6 https://www.theverge.com/2015/5/7/8568473/windows-10-last-version-of-windows
7 https://www.computerworld.com/article/3432506/windows-10-pro-more-of-a-dead-end-than-ever.html
8 https://www.businessinsider.com/apple-secret-meeting-developers-new-york-subscriptions-app-store-2018-7
9 https://www.cnbc.com/2019/01/30/iphone-subscription-model-would-be-gamechanging-for-apple-top-analyst.html