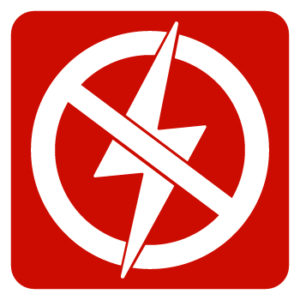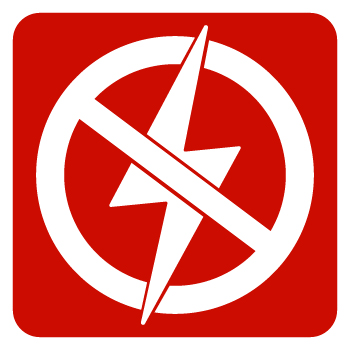 Natural disasters, severe weather and even cars that knock over electric poles, can all wipe out power sources and cause businesses to lose the ability to communicate through cellphones, landlines and email.  If you are a business owner, being forced to inconveniently and unproductively "wait it out" is usually not an option.  And, power outages can be much more than inconvenient; they can be costly.
A study by the University of Lincoln has concluded that "power cuts will become more regular around the globe as electrical supply becomes increasingly vulnerable and demand for technology continues to grow at an unprecedented rate."1    And, The Washington Post reports that "the U.S. grid is aging and stretched to capacity. More often the victim of decrepitude than the forces of nature, it is beginning to falter.   Experts fear failures that caused blackouts in New York, Boston and San Diego may become more common as the voracious demand for power continues to grow. They say it will take a multibillion-dollar investment to avoid them."2
Organizations need to be prepared for a power outage, regardless of the cause. That preparation should be focused on preserving data both inside the office as well as data located on servers stored in an offsite data center.  All of your digital assets, including software, are vulnerable to being wiped out during a power failure.  To protect your business and eliminate that vulnerability, you need to do some prep work to back up your data and implement basic hardware security measures.
Many business owners prefer not to think about this, but safeguarding your assets will allow your organization to at least partially function during an event vs. being at the mercy of the power grid.  The amount of time and money it takes to prepare for a potential power failure is fractional compared to the amount of time and money it would take you to rebuild your empire of digital assets from scratch.  Digital assets get wiped out all the time during power failures.
Back up your data and get your employees on board with performing regular backups of their work. This is the most basic of all requirements for being ready for a power outage, but many people don't do it, either because they don't know how or it can seem overwhelming. Not backing up your files is taking a huge risk that everything could be gone in the blink of an eye.
Organizations with larger networks should have backup servers that can continue to distribute data during, or, after an emergency.  Off-site data backup is recommended, and, data may also be saved to the cloud.
Even if you have multiple backup locations for your files and don't have to worry about losing your digital assets, you still need to be aware of the potential for losing your physical devices like computer hard drives, power sources, and motherboards. It should be noted that solid state drives are not immune to being fried by a power surge.
It is not the power outage that causes damage to your hardware, it's the power surge that does the damage. A surge protector is one way to prevent damage to computer hardware, but it's not a guarantee – sometimes they work, sometimes they don't. How well it works will depend on how much power your particular unit is designed to withstand and if you've replaced it.
If your equipment is damaged, the most efficient and cost-effective fix is to replace the unit.  While the hardware may not be expensive, the labor costs alone will often outweigh the price of a new machine.
If you've got your data backed up, you probably don't need to worry much about the cost of replacing your hard drive; most hard drives are fairly inexpensive. Even so, it's a hassle to replace, so you should protect your hardware as much as possible.
The first line of defense against power outage issues that impact business continuity is on-site power protection. This is a proactive measure that requires planning and implementation before the power outage occurs. To protect data and servers, organizations should have uninterruptible power supplies, or UPS's, and ideally, an on-site backup power supply, such as a generator. This can ensure that your business suffers no loss of data in the short term, while your continuity plan is being implemented.
In addition to backup power solutions, load-capping software and power distribution units should be considered. For short-term outages, battery backup may be sufficient for communications and VoIP systems. Planning should include identifying and outlining battery specifications and status as well as battery-replacement policies. Emergency battery-powered lighting should be available in multiple areas around your building if you do not have a backup-lighting system.
The cost of providing on-site power for a long period of time can be high, so for outages that last longer than an hour, organizations should have alternative options, such as an off-site location for protecting data and ensuring access.
Securing off-site data backup and disaster recovery solutions, such as Bryley's Business Continuity, is something every business should have in place before a power outage occurs, and most organizations should take that a step further and move all critical IT infrastructure into the cloud. Data centers provide improved resiliency, reduced power and cooling expenses, and easier infrastructure management, in addition to ensuring continuity during power outages.
A few more tips…
Always plug computers and laptops into surge protectors instead of directly into the wall.
When your laptop or other digital device is done charging, unplug the charger immediately. This saves your battery from losing charge capacity, and it also makes sure your device won't get fried if there's a power surge.
Have an uninterruptible power supply (UPS) at every desk and make sure your employees know what to do after a power surge. The UPS may only give them enough power to properly shut their machine down, so they'll need to act fast.
Always unplug your electrical devices during a storm, especially a lightning storm. There is no surge protector in the world that will protect your computer from a lightning strike.
Not every organization requires a dedicated generator for backup power because most businesses can tolerate the downtime of a short-term power outage.  Many office buildings have standby generators that companies can rely on.  Be sure to know if you are equipped with a standby generator if your organization requires one.
Remember, having a plan and being prepared is your first line of defense.  If you are concerned about the emergency power outage strategies your business has or some other network issue, please contact us at 844.449.8770 or by email at ITExperts@Bryley.com.
We would be glad to help you assess and mitigate your risks.
References:
https://www.bryley.com/wp-content/uploads/logo-340-300x79.png
0
0
ABaker
https://www.bryley.com/wp-content/uploads/logo-340-300x79.png
ABaker
2017-09-19 06:16:24
2017-09-25 09:55:29
No Power? No Problem. Just Plan Ahead…