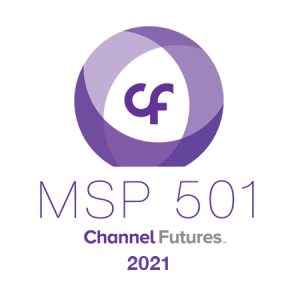 The MSP 501 designation is an IT industry signifier that recognizes best-in-class operational efficiency and business models. The MSP 501 award is a sixty point, independent audit verifying that Bryley is a fit and stable operation from which to provide its clients dependable business continuity.
Channel Futures, the MSP 501 awarding body, is a media and events company that has provided industry-specific news and exhibitions for more than twenty-five years. The MSP 501 criteria cast a discerning eye on Bryley's specific business segment and declares that business segment's leaders.
Bryley Systems competes on a national stage with large, public companies. The perception among some is that these larger companies are more stable, reliable than a business with a New England concentration (where is Motorola? Iomega? Nortel?). With its detailed questionnaire (over sixty areas of scrutiny) and the requirement to have financial results certified to the editors, this award – especially with multi-year wins – helps demonstrate a more level playing field: showing which managed IT firms are worthy of their clients' trust having demonstrated the wherewithal to have achieved notable growth and financial stability.
Lawrence writes about networking and security. He's written for Bryley since 2015.