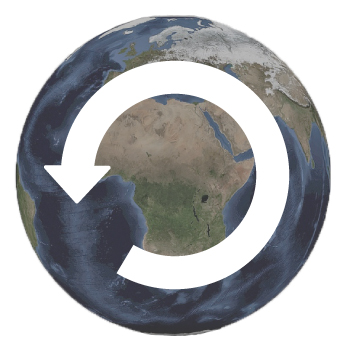 With March 31st being World Backup Day, it only seems right to talk about the importance of having a well-planned backup process.  Every day we read about malicious attacks on organizations, and there is no doubt that these attacks, especially ransomware, will continue to grow drastically in 2018.
Ransomware is a form of malware based on encryption software that seeks payment (ransom) to undo the damage it causes; when infected, the malware typically encrypts all data files, rendering them useless until the ransom is paid.  Encryption software scrambles a files' contents and creates an encryption key, essentially a code used to reverse the process.  Unless you have this key and the encryption software, the files remain unreadable.
Ransom prices will vary depending on the ransomware variant and the price or exchange rates of digital currencies. Thanks to the perceived anonymity offered by cryptocurrencies, ransomware operators commonly specify ransom payments in bitcoins.  Recent ransomware variants have also listed alternative payment options such as iTunes and Amazon gift cards.  Paying the ransom is risky, and not recommended.  It will not guarantee that users will get the decryption key or unlock tool required to regain access to the infected system, and it potentially will make you more of a target in the future.
The only way to thwart ransomware is by restoring the corrupted files through a backup that was created before the infection.
A properly planned and implemented backup process is vital since data stored on a network server represents many hours of effort over time, making it impractical and usually impossible to recreate.  A properly functioning, multi-point-in-time backup is necessary to provide restoration under these and other scenarios:
A server fails
A file is deleted
A template is written over
An application upgrade fails and must be restored
A document is inadvertently changed and saved by a user
A backup should be a complete, recoverable copy of not just data, but the entire server/network environment.  It should have these properties:
Sequenced over many days
Complete image
Offsite storage
If you're ready to get serious about protecting your business data, select a talented company, like Bryley Systems, to help you implement a Backup/Data Recovery solution to eliminate weak links in your security chain.  Let us help you develop an organization-wide policy to help prevent data loss.  Please contact us at 978.562.6077 or Email us today.  We are here to help.
Learn on how Managed IT Services can help your business.
Discover the best IT Company suited for your business.
https://www.bryley.com/wp-content/uploads/logo-340-300x79.png
0
0
ABaker
https://www.bryley.com/wp-content/uploads/logo-340-300x79.png
ABaker
2018-03-29 11:26:23
2023-07-16 01:48:53
March 31st is World Backup Day – Create a Properly Planned Backup Process