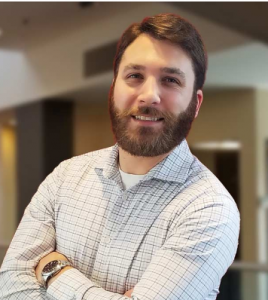 Bryley Systems Inc. is pleased to announce that Garin Livingstone has been promoted to VP of Operations.
Garin started with Bryley in 2008 as a Technician, and continually advanced through multiple technical and management roles to become only the third (and youngest) VP in Bryley's 33-year history.
Garin is an accomplished leader, and works well with his excellent management team of (alphabetically) Anna, Kristin, Michelle, Peter, Roy, and Terry.