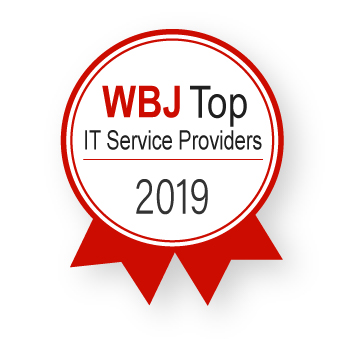 Bryley Systems is excited to announce that we have been ranked in the top 3 on the Worcester Business Journal's "Top IT Service Providers" 2019 list.  We are proud to be recognized for our commitment to our clients, as well as our staff, and wish to thank everyone for making this possible.
Each year, the Worcester Business Journal (WBJ) compiles and publishes a list of IT Service Providers throughout Central Massachusetts. The list ranked Bryley Systems among the top 18 organizations surveyed. Rankings are determined based on survey results, federal filings and Websites.
If you are looking for a business partner to help you navigate the ever-changing technology and cybersecurity landscape, we're here for you. For more information about Bryley's Managed IT Services, Managed Cloud Services, and Cybersecurity Services please contact us at 978.562.6077 or by email at ITExperts@Bryley.com.
Learn more on how Managed IT Services can help your business.
Discover the best IT Company suited for your business.